City Cross will be undergoing a $25 million transformation early next year, so Archer & Holland will be closing for renovations during February and March 2022.
We are very excited to announce that all our stock will be significantly discounted before our shop closes for its makeover.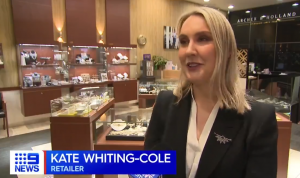 Our beautiful Kate was even interviewed by 9News for an insert about the City Cross face lift… we're famous!
While we are sad to close our doors temporarily, we look forward to reopening with a fresh new look and lots of creative energy.
Why not come into our store to see what you can find and save some money while you're at it?