Expecting to find a sparkly present under the Christmas tree come 25 December? Or maybe you're trying to find the perfect ring for someone special?
At Archer & Holland, we understand how difficult it can be to decide on the perfect stone and the perfect setting. While engagement ring shopping is all about personal preference and taste, it never hurts to take a bit of inspiration from the latest trends around the world.
We've compiled a list of the five top trends we're expecting to see on the wedding scene in 2019, to give you some inspiration for that symbol of eternal love.
Vintage style rings
Vintage remains a hot trend around the world, including the world of engagement rings. Many brides, who are fond of diamonds but still wish for a unique ring, opt for a vintage-style setting for their rings. These rings can be elaborate, like mini works of art, or can be simple to match a simpler taste, but all designs are stunning, and exemplify a bride's individuality and uniqueness. We have a large range of estate and second-hand jewellery in store, and our talented jeweller, Bill, can remodel any piece to suit your personal style.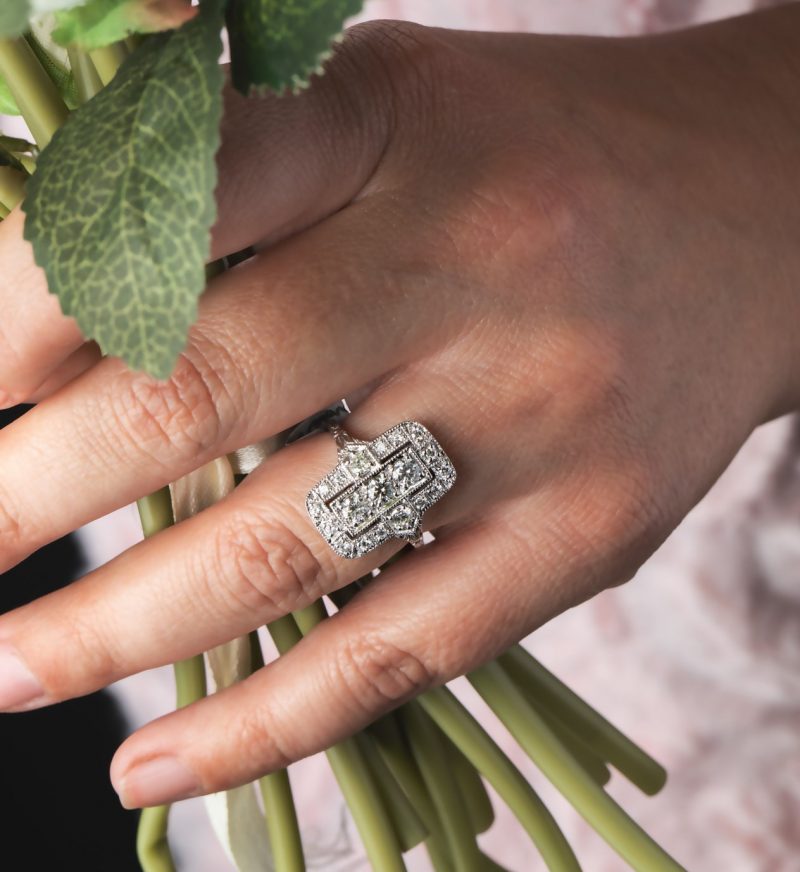 Two-stoned rings
Why settle for one stone, when you can have two? Model Emily Ratajkowski has started a new trend, with her stunning two-stoned engagement ring. If you're after something slightly more unique than the traditional solitaire ring, this is the latest engagement trend that will take the world by storm in 2019! These rings focus on two prominent diamonds of similar sizes, rather than a larger diamond surrounded by little ones.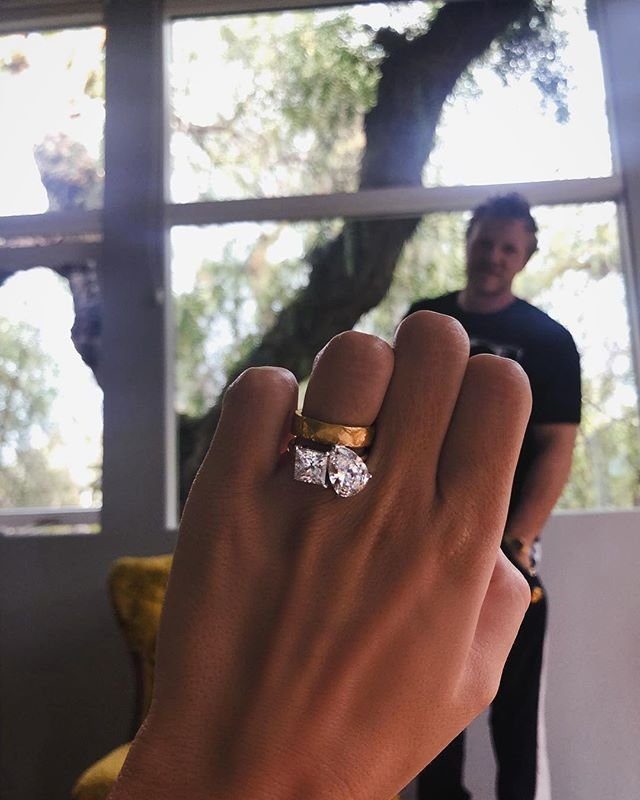 Halo setting
The halo setting is another ring trend that had a surged in popularity in recent years, and looks to continue to be one of the hottest engagement ring trends in 2019. This style has remained popular amongst brides thanks to its versatility in design, and the fact that is can be used for any cut of any stone. Popularity of coloured stones surrounded by smaller diamonds has been around ever since Princess Diana received her stunning engagement ring, now of the hand of the Duchess of Cambridge, in 1981.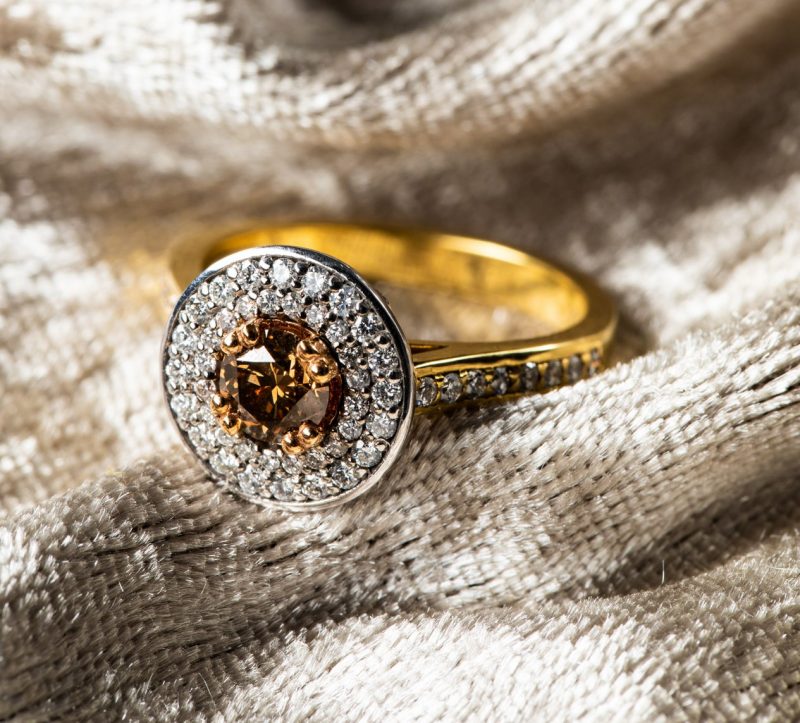 Coloured stones
Thanks to the Duchess of Cambridge and fashion royalty Victoria Beckham, coloured stones have been all the rage amongst brides in the past few years, and we don't expect the trend to die out anytime soon. Coloured stones are a great way to reflect the personality of any bride, and bring a unique touch to a traditional pastime. These beautiful stones can either be a statement piece on their own, or included with the traditional diamond, to create a truly memorable and stunning ring any bride would love. Our staff are loving morganite, sapphires and Argyle Pink Diamonds at the moment!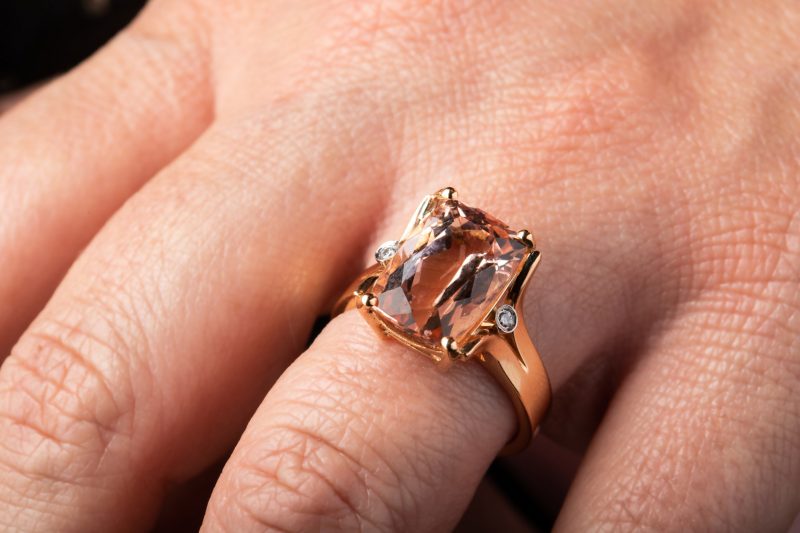 Pear shaped diamonds
The pear cut diamond is another unique and original trend that is expected to hit the big leagues in 2019. After a recent lull in popularity, purchases have surged thanks to a swell of celebrity support for the stunning design. These uniquely shaped diamonds can be used in a variety of settings, all of which showcase these impressively cut diamonds.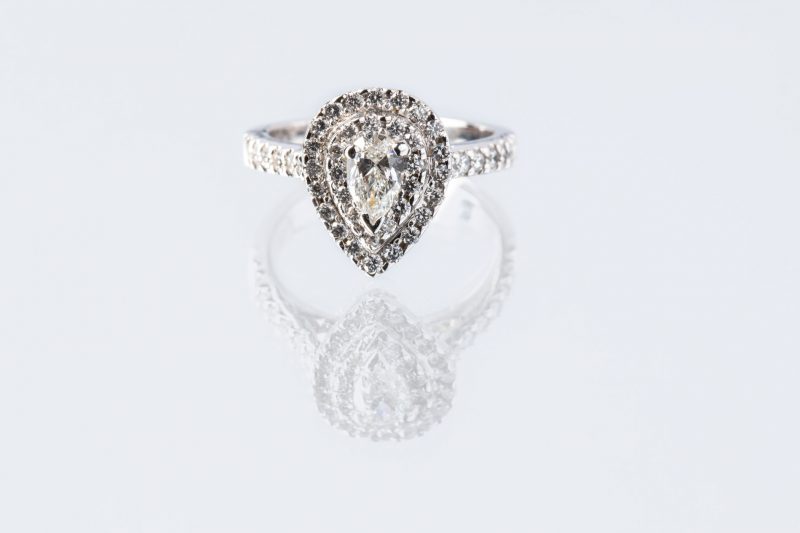 Buying an engagement ring can be a daunting process, we know you want it to be perfect to ensure the big 'YES'.
At Archer and Holland, our dedicated and qualified staff will help you narrow down your choices to pick the ring of her dreams. Try on designs like the above and so many more, and find that flawless something for someone truly special. We can also assist you in customising or making your own ring to ensure a genuinely unique ring that reflects the personality of your bride-to-be perfectly.
We look forward to seeing you soon!