It's one of the biggest decisions you'll make in your life, but before you pop the big question, you need to ensure the ring is perfect.
If you, or your beloved, are after something purely yours, at Archer & Holland, we are here to help. We specialise in handmade or remodelled engagement rings, creating a one-of-a-kind ring that will have them shouting a resounding yes!
We know that engagement ring shopping can be a stressful but exciting time, so we've broken down our process for finding the perfect handmade ring to make it a fun and relaxing time for all future fiancés.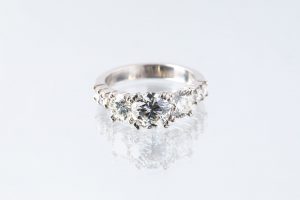 Allow extra time
Keep in mind that handmade or remodelled pieces will take longer than picking a ring that is already in our store. We go through a multitude of steps to ensure that the ring you get at the end is exactly what you wanted: beautiful, unique, and a guaranteed yes!
The timeline will of course depend on a number of things, including stone availability and the intricacy of the ring's design.
Look up inspiration
While you may be looking for an engagement ring that's one-of-a-kind, it doesn't hurt to come in with some designs in mind. Having a basis of where you would like to start means that the initial planning stages will be easier for you. Bring in pictures of rings that you think they'd like, or if you're designing the ring together, make sure they've done some research of their own. Keep in mind; even if they are very different, our talented jewellers are more than willing to combine multiple designs, so don't think you have to stick to one style of ring.
If you're coming in without your intended, take a look at the jewellery already in their jewellery collection, or if they've been subtly hinting at rings for the last few weeks or months (or even years!), take into consideration the suggestions they've been throwing down. Ask their close friends and family members as well, as they may have received some hints that flew past you.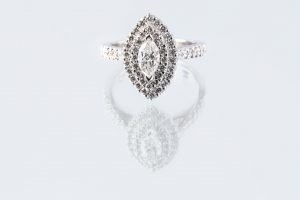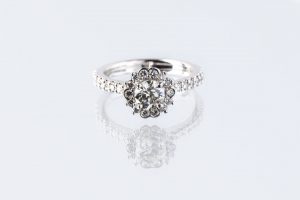 Book a consultation
Booking a consultation with our jewellers is a must. These appointments typically take anywhere between 30 minutes and an hour and a half, so make sure to pencil out plenty of time. Of course, if you come in with a certain design in mind, it will make this step slightly simpler!
This meeting is where you will meet our jeweller, Bill, to finalise your budget, and begin developing your ideas. Bill will let you know if your ideas will be possible, and will recommend alternatives he thinks will make for a more beautiful ring. Ideas will be fine-tuned, numbers will be reviewed, and a timeline will be set, so you know when you'll get your hands on that beautiful new ring!
Choose the material
Does their jewellery collection consist of yellow gold or white gold? Or is rose gold a favourite? Perhaps platinum is their metal of choice?
While the stone is what draws the eye, the metal is what makes the ring, and is a huge decision. It can be easy, especially if they stick to one metal for all their other jewellery, or they can make it harder for you by wearing a little bit of everything.
Here at Archer & Holland, we can handmake a ring using any of the popular engagement ring metals, including:
Yellow gold: A popular and traditional choice for engagement rings, the metal is a natural yellow colour, and has a warm hue to it.
Rose gold: Rose gold gives you all the benefits of yellow gold with a new tint to it. This metal starts out as traditional yellow, and copper alloy is added to create the pink effect. The shade can vary, depending on the amount of copper alloy added.
White gold: Another variation of colour is white gold. Again, this metal starts out as yellow, but gets its white effect from rhodium plating.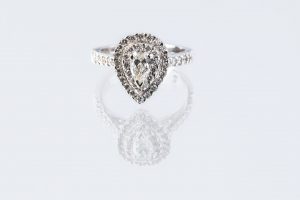 Palladium: A natural alloy that create a bright, silver-white look on your ring. Palladium is hypoallergenic, so it's perfect for those with sensitive skin.
Platinum: Platinum is extremely rare, and that rarity makes it an expensive metal option. But, you do get a lot for your money, as it is very dense and durable, and hypoallergenic. Platinum has a pure white colour with a cool tone, so it will not affect the colour of your centre stone.
We can also mix metals, for a two-toned effect, which makes the ring more versatile and can pair well with the entirety of your jewellery collection.
Diamond or stone selection
While the metal is hugely important, it doesn't quite get the same fanfare as the stone. This is the most prominent component of the design, and can either centre around a large, singular stone, a stone surrounded by smaller stones, multiple smaller stones, or any range of different set ups.
The diamond has long since been a favourite for engagement ring design. The dazzling, brilliant effect created by the diamond looks great in any setting, and can be used as either a centrepiece or supporting stone, but don't get too caught in specs of the diamond. Pick the rock that looks beautiful and brilliant to you, the one that speaks to you and reminds you of your love.
If you're after something a little less traditional, consider alternative stone options. Sapphires have remained popular since Princess Diana received her stunning engagement ring in the early 1980s, but here at Archer & Holland, we think that morganite and tourmaline also make stunning pieces!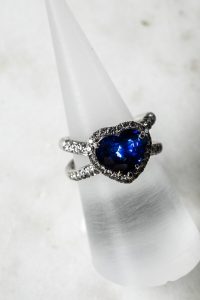 And if you're after something a little bit more creative, we can mix multiple types of stones. Choose a coloured stone as the centrepiece, and surround it with diamonds a la Princess Diana, or reverse the concept, for a diamond centrepiece with coloured stones surrounding.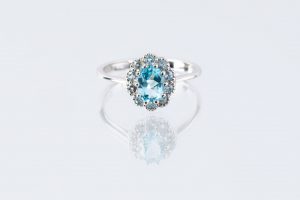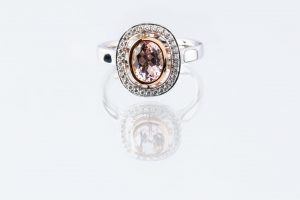 We also offer Argyle Pink and White Diamonds, precious diamonds sourced from a mine in Western Australia that will cease production in 2020. These diamonds are continuing to climb in value due to their rarity.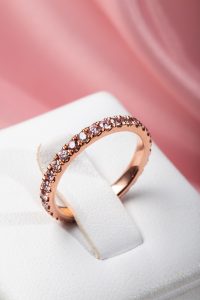 Whatever stone you choose, our jewellers will make sure that you choose one that will ensure gasps of awe every time the ring is seen.
Give the final go ahead
Before we begin setting the ring, we will ask you to come in to our store again, to finalise all details.
Once we have received your final approval, the ring will take some time to be made, so be patient! It will all be worth it in the end.
Collecting your ring
We will let you know when we have created your ring and it is ready to be picked up. We'll organise a time for you to come in and have one last try of your stunning, one-of-a-kind, heirloom-worthy ring that your partner is sure to absolutely adore!
Here at Archer & Holland, we understand the importance of choosing the right engagement ring – a ring that symbolises a life long commitment to love and cherish another person. When you leave our store with your new purchase, we will send you on your way, with our warmest wishes and heartfelt congratulations, for a long and happy life between you and your beloved (and we'd love to see you again to design those important wedding rings!).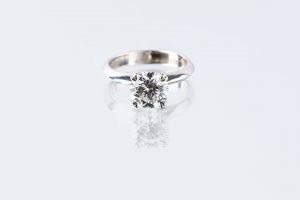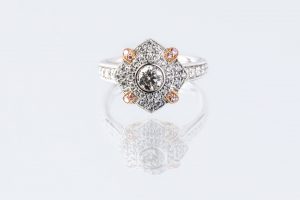 If you think 2019 is the year you'll pop the question, pop in to Archer & Holland today. Come in and meet our jewellers, see some of the previous pieces we've created, and begin one of the most important processes of your life.
We can't wait to see you soon, and help you create that ring that will have them shouting yes!